Behind Walls
You are promised a future full of hope!
The choice to follow Christ opens the door to a new life! LCI helps the lost and broken see this truth and their true purpose through Jesus. Our identity is through our Creator, not our mistakes or status! So, leave the past behind, pick up the Cross, and pursue righteousness that brings healing and restoration. Jesus died on the Cross for all of your sins. LCI's mission is to see hearts repent and surrender to the call of God so broken lives and shattered dreams can be put back together.
Second chances restore lives and families because true justice is found at the feet of Jesus! LCI puts this message into practice by serving those affected by crime, addiction, and incarceration. Our mission is to biblically educate those in need on how to practically apply the principles of God that bring transformation and hope. Luke 17:19 tell us, "Then he said to him, 'Rise and go; your faith has made you well.'" LCI hopes to see this verse fulfilled in the lives of others through restoration and biblical truth! Likewise, LCI wants John 8:32, "Then you will know the truth, and the truth will set you free." to be authentic in the lives of those we serve. Bondage is a spiritual issue first. So when those affected by crime, addiction, and incarceration know this truth, they find true freedom! Through restoration and healing, we pray every person in bondage will love the Lord with all their heart, soul, and strength, as in Deuteronomy 6:5.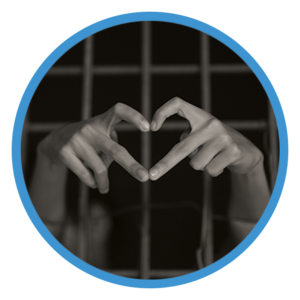 Prison Outreach
Rock bottom and challenging times show us that the only way to true freedom is to give it all! Christ is waiting with open arms for anyone at a low point to surrender everything – hurt, pain, sorrow – to him. He took our place to suffer and die so that we might obtain eternal life, freedom, and healing! Nothing can separate us from this great love. It's simply a choice! For this reason, LCI goes behind bars to spread the Good News through regular biblical teachings, worship, sports events, and providing faith-based books and bibles.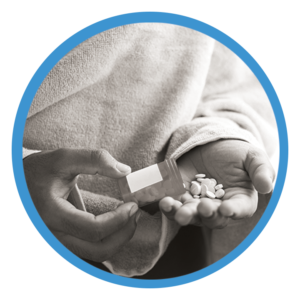 Addiction/Stronghold Outreach
Placing complete trust and dependence on Christ can destroy the cycle of addiction! Addiction nor anything else can fill the void in our soul designed only for the Holy Spirit. It doesn't matter how many times you've fallen; there is hope for restoration! There is no amount of pain or heartache that God cannot heal! A born-again heart and the power of choice make lasting freedom possible. You deserve to experience true joy through Christ.
Testimonies of Restoration
I was an angry, bitter man before I walked into a church service with LCI. Through this ministry I came to know Jesus Christ and was freed from all my addictions.
My faith in Jesus Christ went to another level. I went from being a prisoner to a preacher of the Word after sitting under the faithful teachings of Rodney and Stephen of LCI.
DONATE TO BEHIND WALLS
When you donate to Life Change Internationals Behind Walls your contribution goes toward purchasing bibles and books of faith for inmates and those bound by addiction. You help with all the supplies needed for prison and addiction outreach efforts, and activities to support these goals.